The 20 Mph speed limit.
It often baffles me why anyone should be allowed to go drive a tank more than 20 mph on the street. There is the freeway where you can do 55,65,70,75
You can now drive a tank 50,45,40,35,30,25, Portland took a big step towards 20MPH on a street and not be held accountable when you some once dies. (happens all the time)
We know the end results someone (95) will die daily, and thousands will be left injured. Some with disabling injures.
Our response drive fast! Over time this has turned a privilege into faster!
Americans should be ashamed, they have been given the answer in how to save lives. If every one went 20 MPH you wouldn't have all the death and desecration simple as that. More importantly people who don't want anything to do with motors, wouldn't have to subject themselves tanks speeding* down the road.
There are solutions, but we fail to implement anything. Black boxes would validate the 20MPH speed limit but we can't do that. Because that would provide the answer.
Opponents will argues that it would take for ever to get anywhere and they should have to be subject to going 20MPH on all the roads. Two that it couldn't be enforced so let's just stick with what the 85% of people like to go.
If somehow the opponents were not using a privilege I would agree. Yet the very nature of a privilege means you don't get what you want. Here you don't get what you want be cause it kills people. Which for me is a really good option. Why should I have to be subject to your *speeding tank?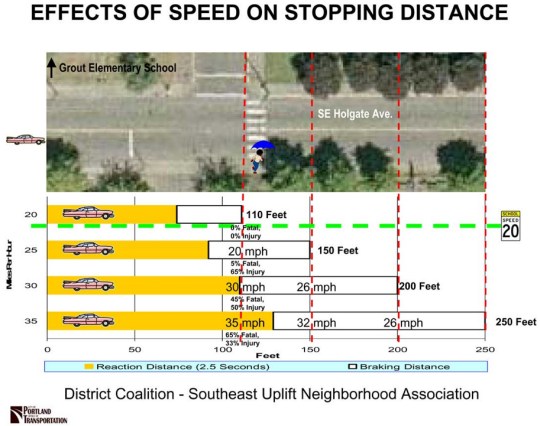 Here is proof that 20MPH would SAVE lives !
* Speed to which is prudent at the time and place considering the environment and road users. Speeding may very well be 10mph under certain conditions.
See my post on tanks.